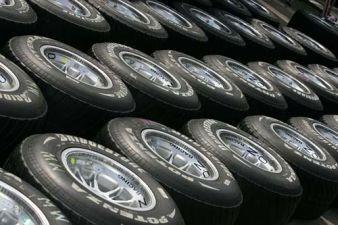 Since the "Tenth Five-Year Plan" period, the "special identity" of China's auto industry with its modern development sign has increasingly demonstrated its "speciality" that has attracted much attention. However, it is the in-depth evolution of this trend that has made China's tire industry take the urgency of the consumer market demand and embarked on a path of fierce innovation and development. In recent years, China's tire industry has become a "new star" in the international tire market, which is continuously rising in output and output value.
Although China's tire industry has achieved such or that kind of performance and breakthrough in the process of sustained development, it is unavoidable that the coexisting industries are "soft." The continuous rapid development has made China's tire industry rise in the international market, and the continued rapid development has also exposed the "wound" of China's tire industry to a fierce and severe international competition.
Industrial scale wounds; In recent years, although China's tire industry has attracted a large number of main players in terms of sustainable growth in output and output value, the large number of main players is only a "deaf." In-depth analysis of domestic tire companies, there are very few companies that really have technological R&D and product development capabilities. Most companies are small-scale, more traditionally developed small and medium-sized enterprises, that is, most companies can only have inherent parts. The market is the source of economic growth and cannot participate in the increasingly complex domestic competition, let alone international competition.
Industrial technology wounds; technical barriers as a "problem" that China's tire industry can hardly overcome, is also a major constraint factor in the industry's inability to achieve independent innovation and development.
Industry import wounds; At this stage, China's tire industry still has some high-end products that need to rely on imports to meet the market's needs, but the continued import-oriented high-end market development model undoubtedly indulges the technological reliance of local companies and "casts" it. The dominant advantage of imported products.
Industrial model wounds; Overview of China's tire industry, although some companies have completed the transition from extensive development model to intensive development model, but most companies continue to use the traditional development methods and the production of low-addition products, not only It caused self-restraint and caused trouble for the entire industry.
While the tire industry in China is advancing with the times, it has neglected the most critical self-improvement, so that the "scarred" industry is facing a continuous "painful pain." Nowadays, the unpredictability, uncertainty, and instability of the domestic and foreign markets undoubtedly make China's tire industry aware of the seriousness of the entire situation. Therefore, accelerating wound healing will be the "base" for the industry to cope with all interferences. Otherwise, this The "ticketing" of China's tire industry is fundamentally incapable of responding to the impact of international superiority forces, and is more likely to fall under its impact.
Aluminum Micro channel Tube is a kind of extruded tube with lots of holes.It has good performance in heat exchange area.It is normally used in producing aluminum condensor. The key technic to produce Aluminum Micro channel Tube is the tooling. Trumony has its own tooling team.Which enables Aluminum Micro channel Tube continues quality and fast delivery.There are also plain surface Aluminum Micro channel Tube and Aluminum Micro channel Tube with surface Znic spray. Znic Spray will be better corrosion resistance.We have a list of ready tooling which enables our clients to choose and reduce their invention cost.Looking forward to your cooperation
Condenser tube,Oil Cooler Tube, aluminum micro pipe, 3003 aluminum micro channel pipe, brazing aluminum micro channel pipe
Trumony Aluminum Limited , https://www.trumonyalu.com