Features:
H.D.G End Fittings
Shape:
Cylindrical Type, Square Type, Ball Type
Trademark:
Evergreen Maritime
Transport Package:
Nude Packing Suitable for Shipment by Sea
High quality EVA Foam Navigation Filled Marine anchor pendant Buoys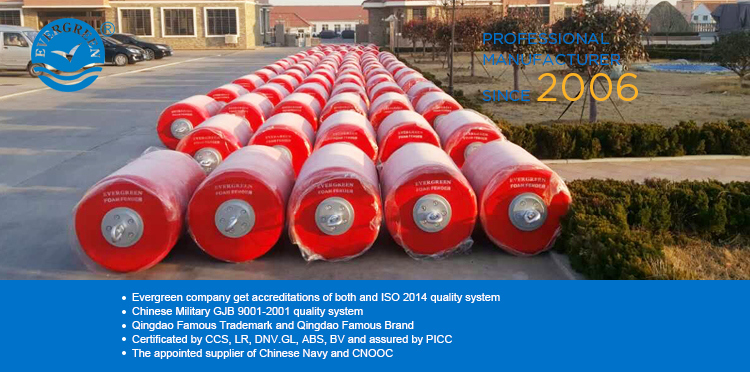 1Â 
General Surface Support Buoys 
Evergreen General Surface Support Foam Buoys are manufactured from a polyethylene thermo-laminated foam core encapsulated within self-colored polyurethane out skin. Used extensively in single point mooring (SPM) systems, the three main types of support buoy are: Cylindrical Buoys, Chain-Throught Buoys, Pick-Up Buoys. 
1-1Â 
Cylindrical Buoys (YT-CB)Â 
Removable clevis plate/eye 
Central tension member designed to suit the client's Safe Working Load 
Cylindrical Buoys (YT-CB)Â 
TypeBuoyancy 
Please check below format. 
1-2Â 
Chain-Through Buoys (YT-CTB)Â 
Central tube for chain to pass through 
Chain locking device, on one and or both, securing the buoy to the chain. 
Chain-Through Buoys (YT-CTB)Â 
TypeBuoyancy 
Please check below format. 
1-3Â 
Pick-up Buoys (YT-PUB)Â 
General purpose pick-up buoys are sued for mooring, marker and pick-up duties. 
Pick-up Buoys (YT-PUB)Â 
TypeBuoyancy 
Please check below format.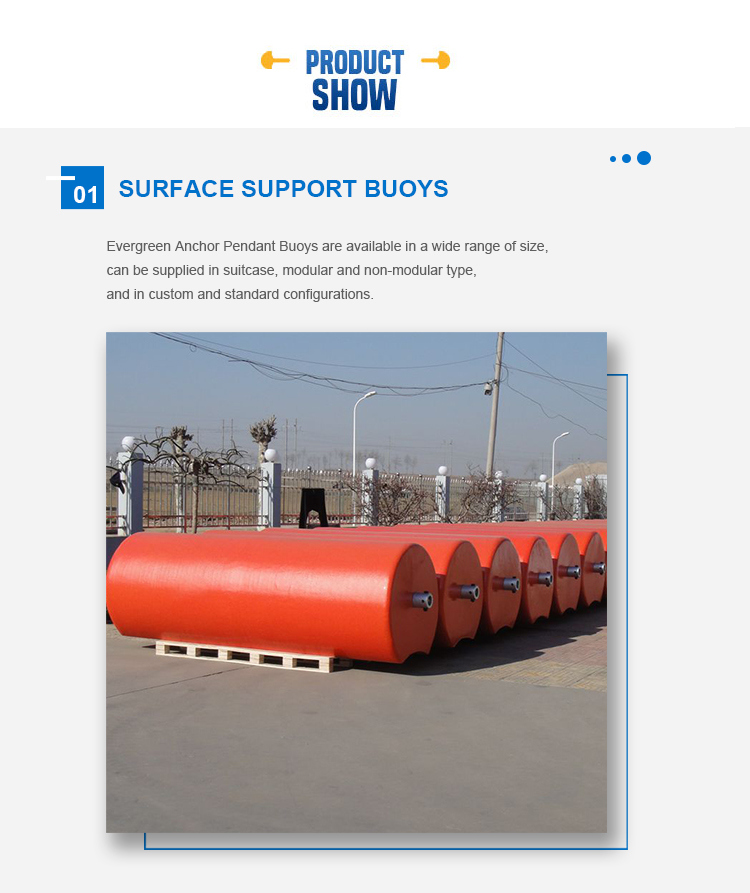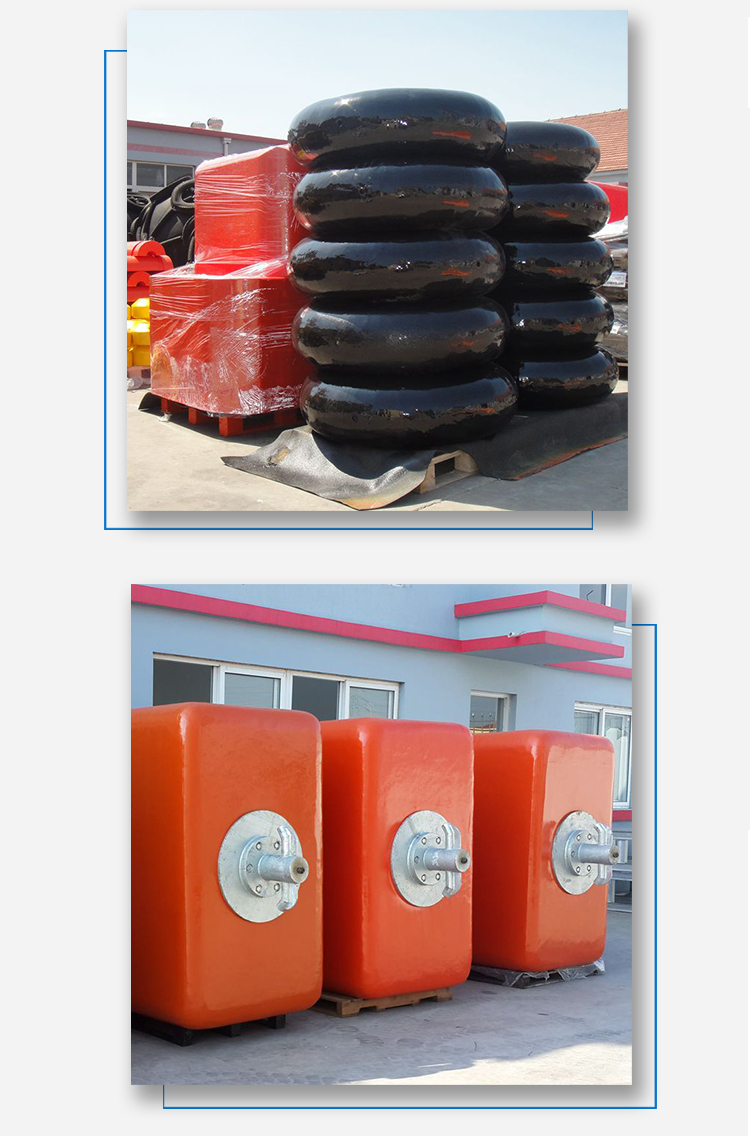 2. 
Construction Features:Â 
2-1Â 
Closed-Cell Foam Core 
The core is manufactured by batching up the resilient closed cell polyethylene closed cell foam and uniformly and continuously thermolaminating each layer together. The method ensures a bond stronger than the foam itself and eliminates the use of adhesives which can break down under long use. Useing of a polyethylene foam core ensure the buoy will not absorb water even if the skin is punctured, increasing the lifespan of the product and reducing maintenance costs. The resilient material makes the buys self fendering with a high impact absorption capacity. 
2-2Â 
PU-Skin 
The core is encapsulated with a skin of high performance polyurethane elastomer, spray applied. Polyurethane elastomer is selected for the skin because of its high resistance to abrasion, fatigue and ultra violet degradation and is significantly more durable than polyethylene materials used in the construction of rotationally moulded buoys. 
2-3Â 
Steelwok and end assembly 
Comprising through central steel tube with longitudinal gussets and external load distribution flanges at each end. A swivel assembly, certified 10 tonnes SWL, with bows at each end passes through the central tube. 
All the material of swivel assembly are hot DIP galvanized. Steelwork to be coal tar epoxy painted. 
Material: Swivel assembly: Bows to BS970Â 
Gusets, flanges carbon steel to BS EN10025 Fe 430 AÂ or BÂ 
Central tube to BS 6323 PT 3Â HFS 5Â 
Finish: Swivel assembly hot DIP galvanized to BS 729 Zn2/Zn4 at 610 G/M2Â 
Steelwok to be coal tar epoxy painted 
Skin Colour: Orange, Yellow and others 
>> To get more information, please feel free to contact us.
Aimee Sun
 
Tel: 0086 17663929266
Thrust Ball Bearings,Thrust Bearing ,Angular Contact Bearing ,Deep Groove Ball Bearing
Roller Bearing,Bearing Accessories Co., Ltd. , http://www.nbbearingunits.com